Description

The Cosmo was made famous by a movie, but perfected by me, Mr. Consistent. This mix is everything a Cosmo should be. It rocketed to favour in the late 1990s as the charmingly pink fashion accessory of the heroines of Sex and the City and remains one of the "I want that" cocktails to this day. It's the perfect blend of sweet, tart and sour.


Mr. Consistent's cocktails only feature the freshest ingredients. Each of our mixers are handmade with love so that you can drink consistently amazing cocktails wherever you are.

Our passion is to bring you great quality cocktail mixers to make it easy for you to shake up a storm with your friends, family or just speed up your cocktail service at your venue!

Please keep refrigerated once opened and drink before the best before date.

_____________________________________________________________________

SHELF LIFE

Please take note of the use before date when you receive your Mr. Consistent. Our Cosmo mix has a 6 month shelf life from production date, 

and should be refrigerated and consumed within two weeks of opening. We'll always ship you the freshest possible bottle!




INGREDIENTS

Cranberry Juice (Reconstituted Cranberry Juice, Sugar, Preservative (202), Vitamin C (300)) Lime Juice (Limes, Preservative (202)) Lemon Oil, Orange Oil, Tangerine Oil, Grapefruit Oil, Green Mandarin Oil, Sugar, Orange Blossom Water




GLUTEN FREE

This mixer is Gluten Free but is made in a kitchen that does produce products with gluten in them.

VEGAN

No animal products or byproducts are used within this mixer!
Customer Reviews (0)
Customer Reviews
Write a Review
Ask a Question
Filter Reviews:
cosmos
girls
vodka
taste
flavours
cocktails
mixer
home
El Peachy
8am breakfast
02 Sep 2021
Danni T.

Australia
Dream
I mean, does lockdown have to end when cocktails at home are this good?
03 Aug 2021
Meg N.

Australia
FAV EVER!
MY ALL TIME FAV. THE BEST COSMO I HAVE EVER TASTED. WILL FOREVER BE MY FAVOURITE.
02 Aug 2021
Richelle L.

Australia
Delish.
Think sjp.....cosmos are a girls best friend.
02 Aug 2021
Rebecca's K.

Australia
Tastes fresh
Tastes amazing
02 Aug 2021
Steph K.

Australia
Quick Easy and Tastes Delicious
I was skeptical when I first bought this but thought I'd give it the benefit of doubt and try it because I'm lazy and omg it's way better than I expected. It tastes great (even with a double shot of vodka) and I love how it foams up in the shaker without the need for egg whites. Will definitely be trying the other flavours! Very cool product!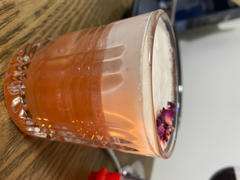 27 Jul 2021
Jessica F.

Australia
19 Jul 2021
Bianca D.

Australia
Love it
Taste is incredible… am ordering another one and will buy in a pack next time so I can try other flavours. Have been making gin cosmos and I totally recommend!
06 Jul 2021
Joan P.

Australia
09 Jun 2021
Jade B.

Australia
Cosmo is my fave!
Super delicious and so easy to make the perfect cocktail! This isn't my first time purchasing Mr Consistent and it won't be my last!
17 Jun 2021
Mr. Consistent
Hi Jade, That's what I love to hear! Cosmo's all around! Kindest, Mr C!
04 Jun 2021
Amy N.

Australia
Nice Cosmo
Nice flavour but very sweet
03 Jun 2021
Tracy K.

Australia
A-freaking-mazing!
I never knew what I was missing from my cocktail life until I met Mr Consistent Cosmo Mix! Fantastic product. Thanks Mr C!
17 Jun 2021
Mr. Consistent
Hi Tracey, You are so welcome! Kindest, Mr C!
03 Jun 2021
Tori C.

Australia
COSMO MIXER - 10 SERVES
Brought for my bridesmaids as a present, fast shipping and delicious!!!
17 Jun 2021
Mr. Consistent
Hi Tori, What a perfect gift! Kindest, Mr C!
18 May 2021
CARA F.

Australia
Astronomically good
Delish mixer for a gr8 at home Cosmo
01 Jun 2021
Mr. Consistent
Hi Cara, Bartender quality cocktails at home, what else could you want! Kindest, Mr C!
13 May 2021
Tanya B.

Australia
Mr consistent
Great easy mix cocktail
04 May 2021
Demi C.

Australia
Cosmo
Loved it!! Really like the sour sort of taste with it!